WATFORD ROUGH RIDER EVENT CENTER
WATFORD, ND
The fastest-growing county in the country, the Watford City Event Center features 240,700 square feet of event and recreational space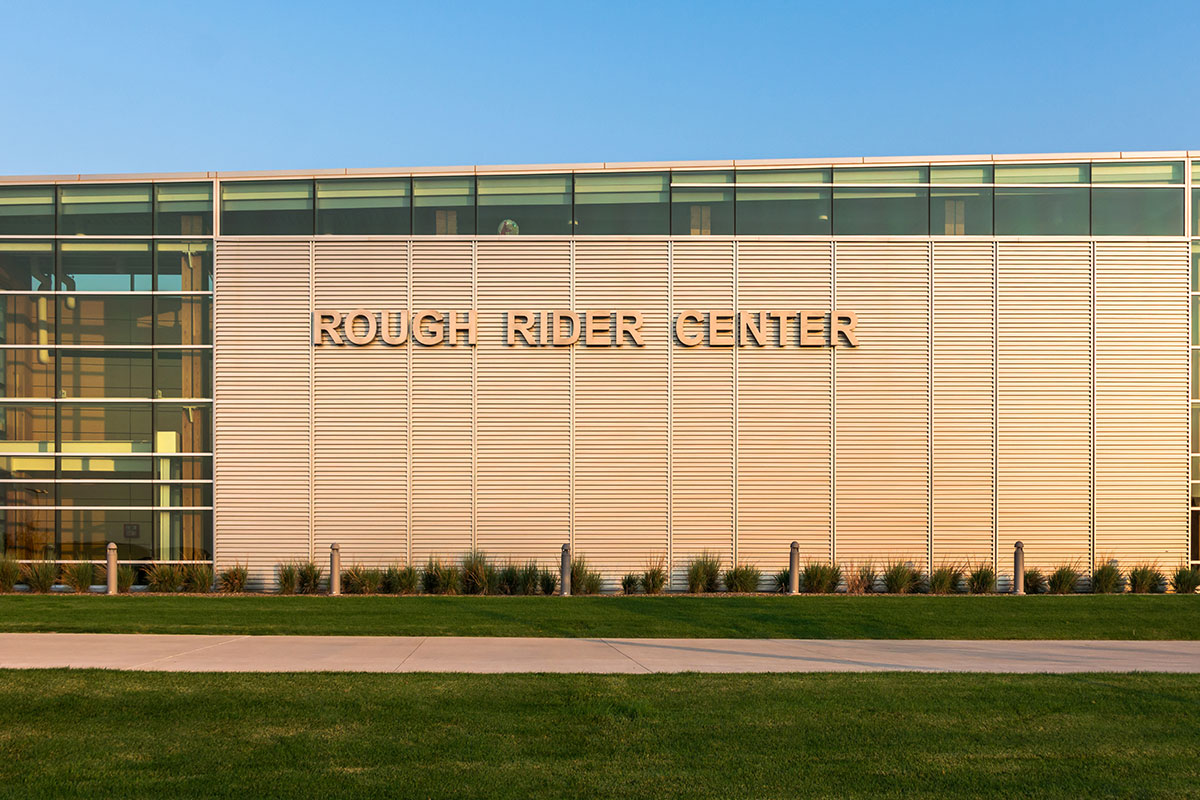 PROJECT INFORMATION:
The Watford City Event Center features 240,700 square feet of event and recreational space. Adjacent to Watford City High School, the event center includes a swimming pool, three basketball courts, two-sheet ice arena for hockey and skating, baseball and softball stadiums, convention space, and a 3,000-seat venue for concerts and sporting events, as well as conference rooms, administrative offices and parking lots.
PROJECT SCOPE:
MG McGrath worked with Kraus-Anderson and JLG Architects on the exterior of the facility, fabricating and installing 29,780 square feet of Slate Gray and Silver Metallic ribbed panels with a Kynar finish, as well as a Flush Seam Panel System that utilizes 260 square feet of soffit panels in Bright Silver with a Kynar finish.