GIVEN THE OPPORTUNITY, 
WE WILL DEMONSTRATE OUR ADDED VALUE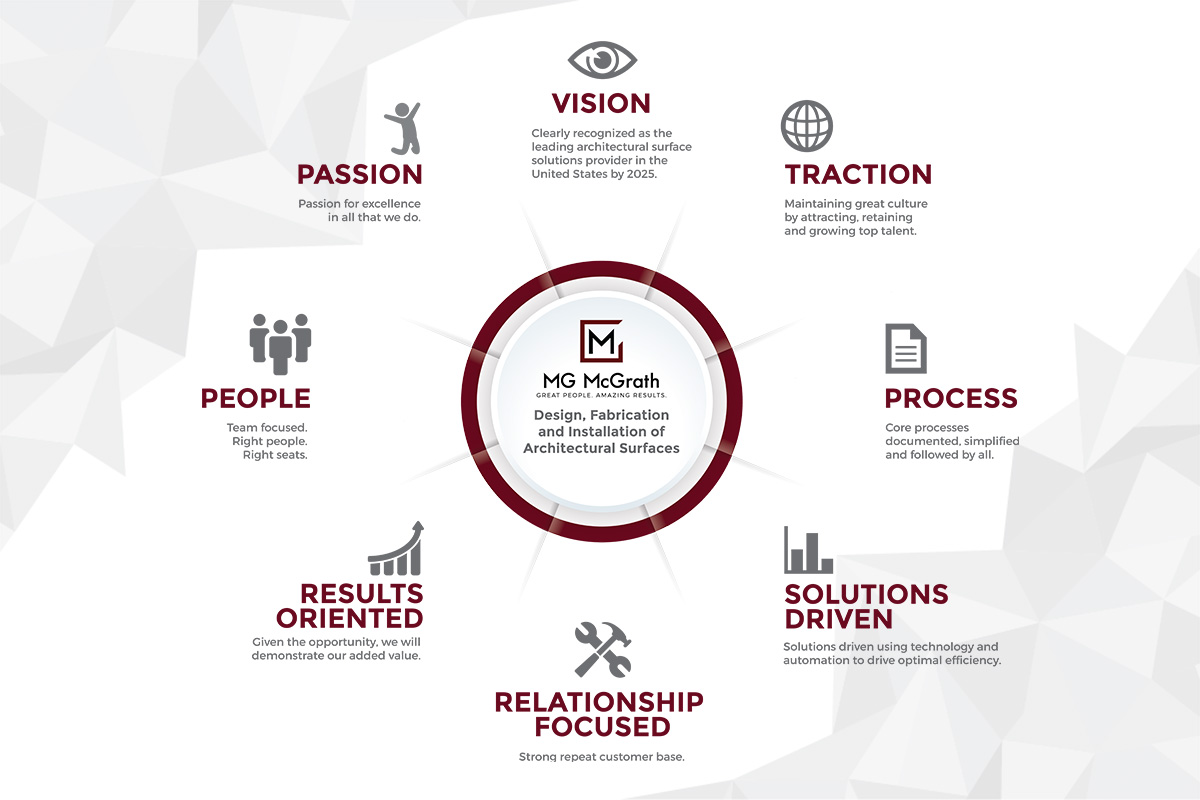 Since 1985, M.G. McGrath, Inc. has been an award-winning leader in the design, fabrication, and installation of architectural surfaces in the commercial construction industry. Performing work in the 48 contiguous United States, we specialize in custom architectural exterior enclosure systems.
Known for creative solutions and master craftsmanship, we self-perform much of our own work to ensure smooth communication and transitions as a project moves through its lifecycle. MG McGrath Inc. has successfully completed some of the most complex architectural designs, all while maintaining the highest levels of safety and quality in our shop and field. We pride ourselves on being true partners and having a passion for excellence from concept to completion all backed up by proactive management and innovative solutions.
PRINCIPAL TYPES OF WORK PERFORMED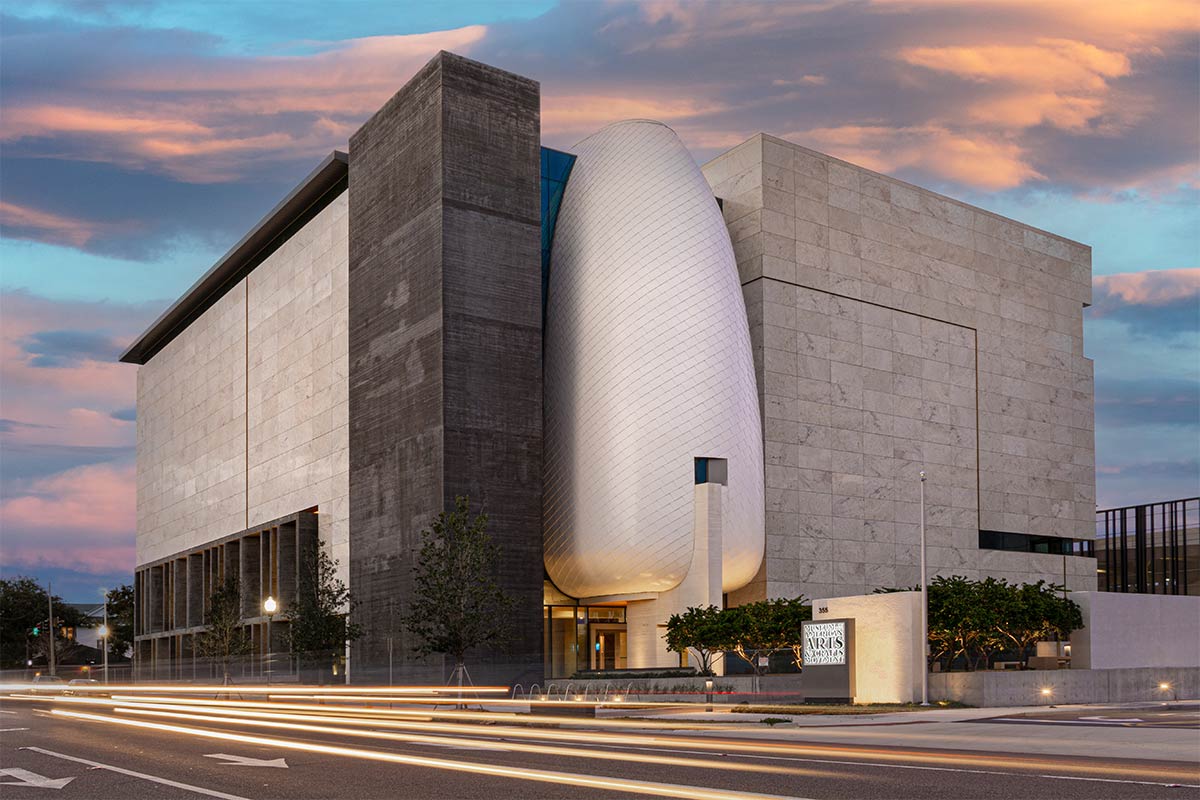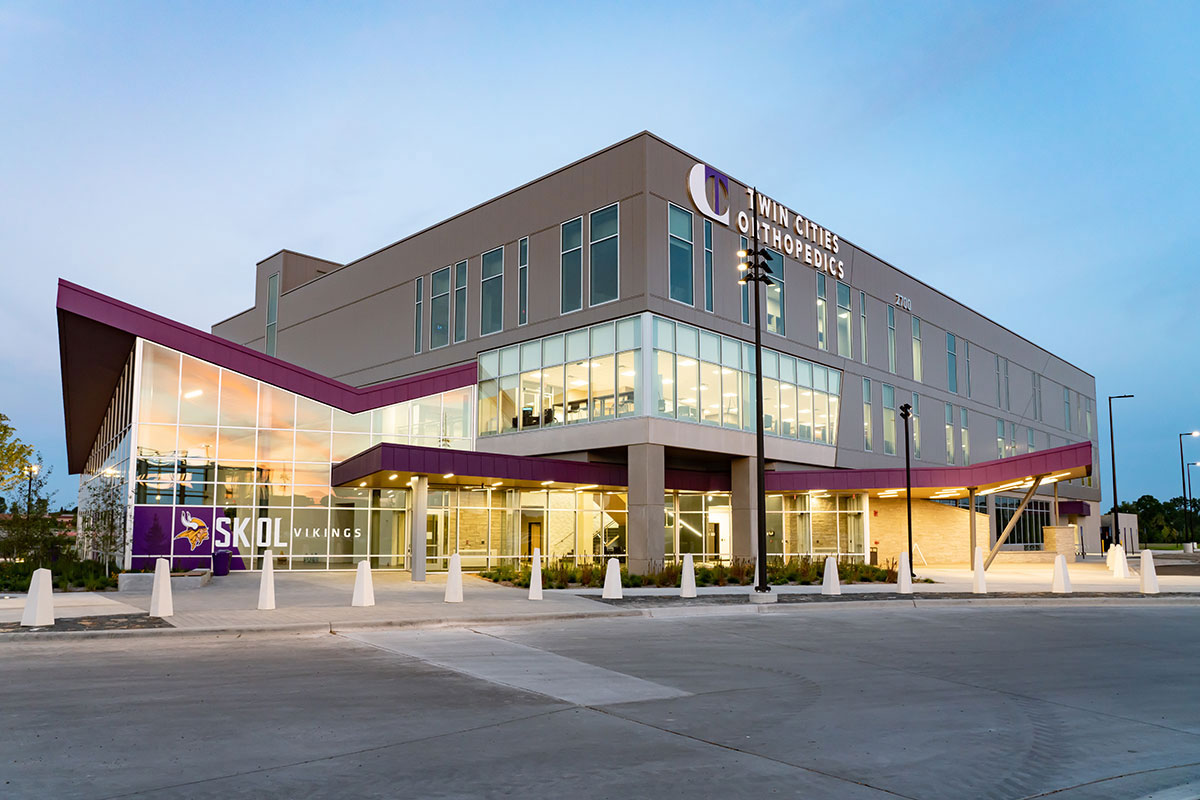 METALS +
Rainscreen Systems

Metal Wall Panel Systems (Sheet Metal & Plate)

Aluminum Composite Material (ACM)
Ultra-High Performing Concrete (UHPC)
Stone Veneer
Glass Fiber Reinforced Concrete (GFRC)
Fiber Reinforced Polymer (FRP)
High-Pressure Laminate (HPL) Panel Systems
Fiber Cement Panel Systems
Terracotta

Wet Joint Metal Panel Systems
Insulated Metal Panel (IMP)
Custom Perforated Cladding Systems
Ornamental Sculptures & Art Pieces
Modular Facades
Custom Patina Finishes on a Variety of Metal Substrates
Unitized Panel and Glass Systems
GLASS +
Unitized Glass and Panel Systems
Curtain Wall
Storefront
Window Wall
Ribbon Window
Punched Windows
Doors, Handrails, & Guardrails
Glass Art
Impacted-Rated Systems
Sunshades
Skylights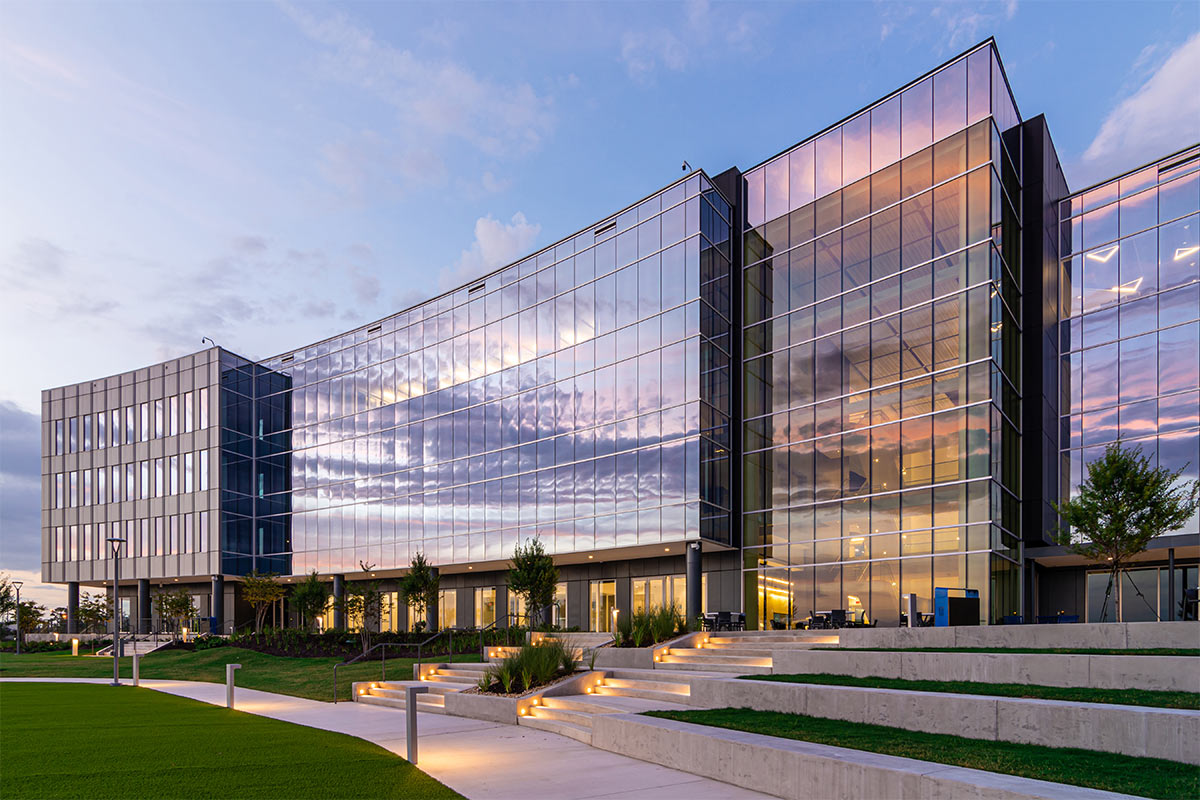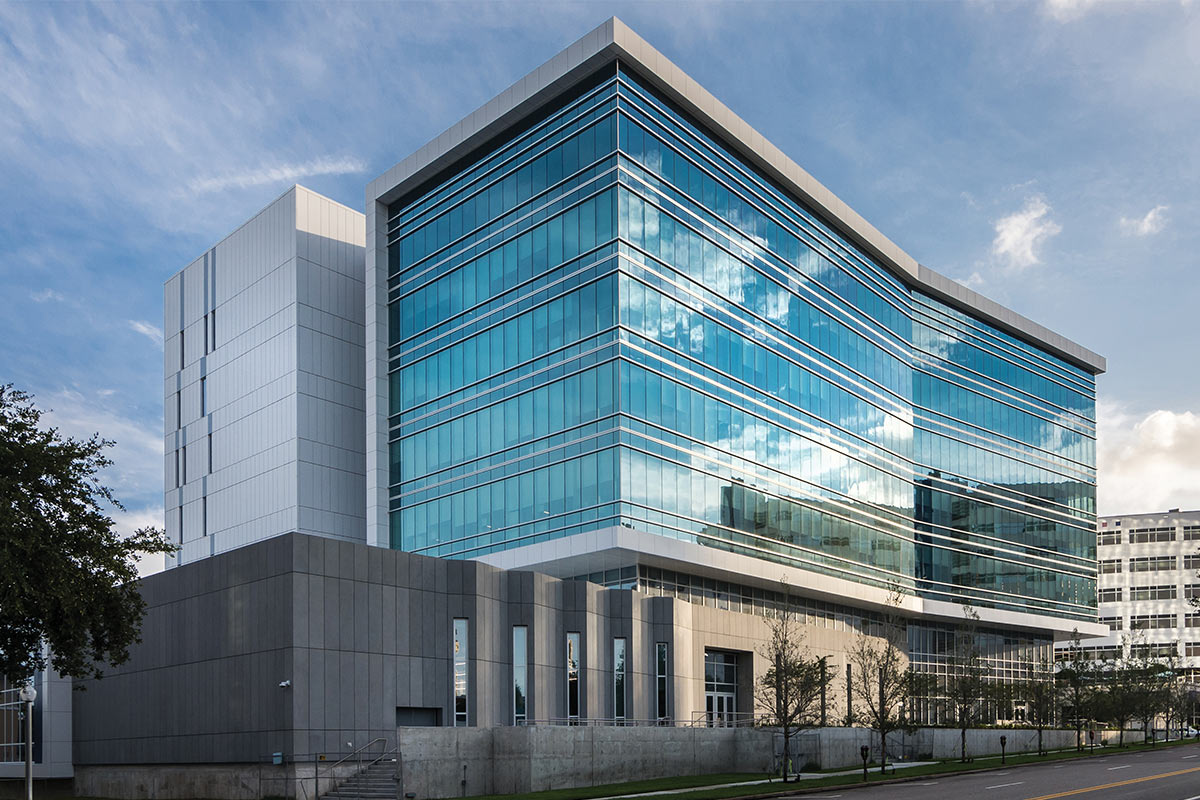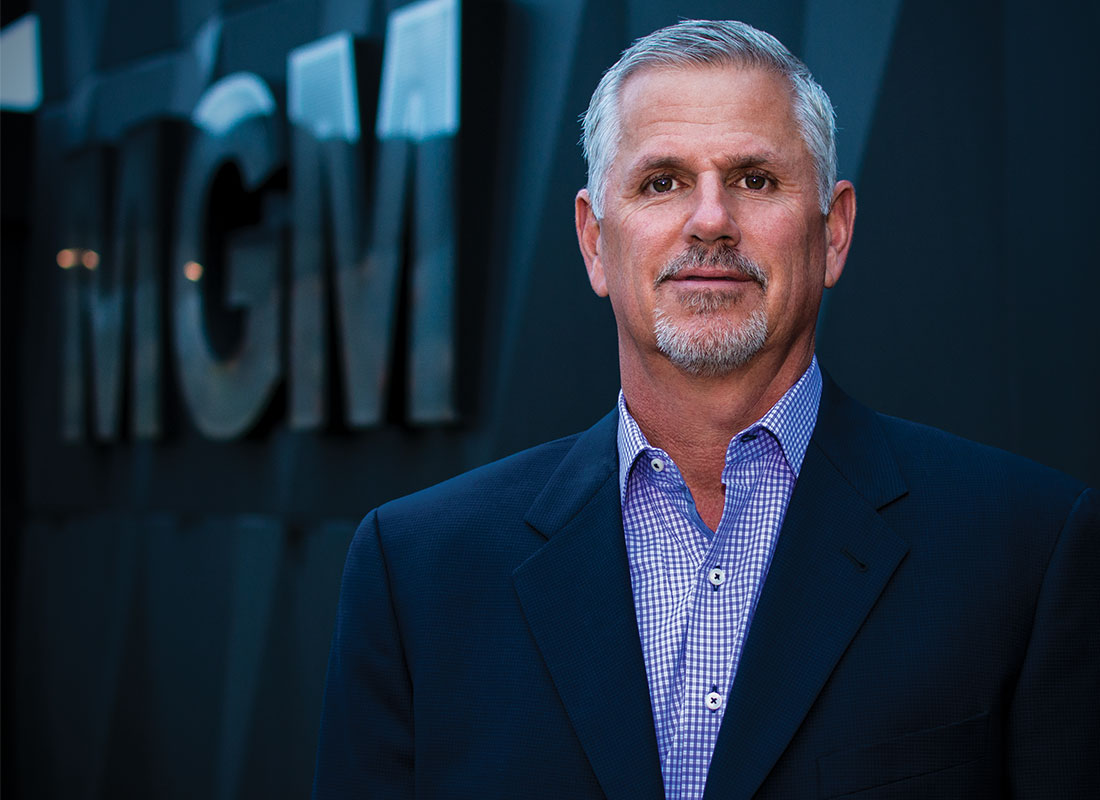 In 1985, Mike McGrath Senior founded M.G. McGrath, Inc. on the idea that great results come from a passion for excellence and highly skilled people. He envisioned a company that provided a higher standard of quality and the best customer service in the architectural surfaces industry. He laid the foundation of this company based on quality, integrity, safety, and professionalism and what started as a couple of sheet metal apprentices in a garage has grown to one of the most respected exterior façade contractors in the country.
OUR FACILITIES AND EQUIPMENT
MG McGrath has 125,000+ square feet of production space spread across multiple facilities featuring the latest tools, equipment, and technology to bring a project to fruition. Our dedicated and knowledgeable team gives us the wealth of experience and expertise to successfully deliver unprecedented results in every facet of our business.
We are continuously expanding and improving our fabrication facilities which include a glass & glazing shop, panel fabrication shop, unitized panel assembly shop, and a custom finishing shop. Each of these house some of the latest pieces of equipment in the industry including a CNC Router table, 5-axis machining, a four-cylinder plate roller, punch press, numerous folding & bending tables, an automotive quality paint booth, welding stations, and a 4,000 watt fully-automated CNC fiber-optic laser.