GATEWAY PLAZA
RICHMOND, VA
The $120 million project was completed during the summer of 2015, generated over 800 construction jobs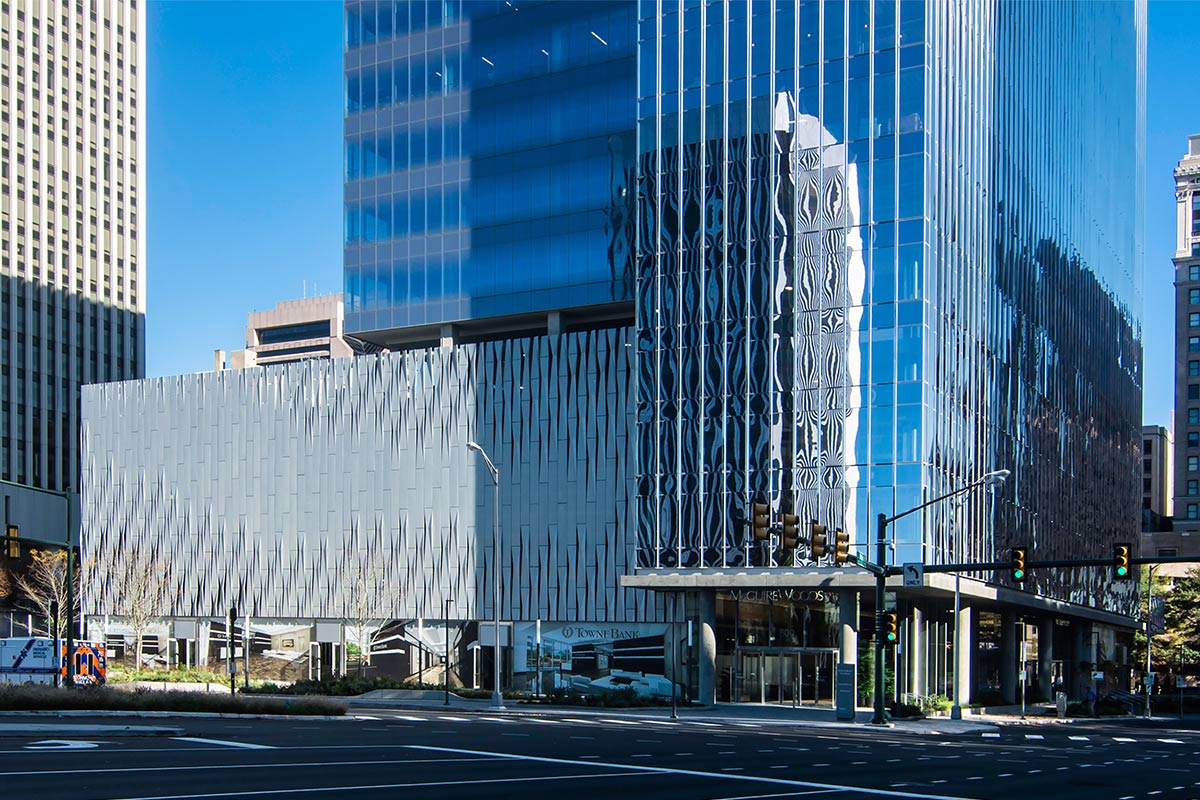 PROJECT INFORMATION:
The Gateway Plaza is a state-of-the-art office building located on the site of a former parking lot in the heart of Richmond's financial district. The tower, owned and built by Clayco and designed by Forum Studio and Longo Park Architects, features 18 stories and 520,000 square feet of space with a five-story, 509-car parking garage. The exterior is clad in a high-performance glass curtainwall system with butt-glazed facades and expressed aluminum frames, offering tenants great views and natural daylight from inside the building. The $120 million project completed during the summer of 2015, generated over 800 construction jobs.
PROJECT SCOPE:
MG McGrath worked with Clayco and the Gateway Plaza project team to fabricate and install custom perforated 1/8" aluminum panels with articulated faces to create a parametric pattern on the exterior of the building's parking garage. The 30,000 square feet of panels are a custom Sunstorm Silver Metallic color with a Kynar finish, hung on 3"x6" aluminum extruded tubs with clips and hangers.