VIKING LAKES CANOPY
EAGAN, MN
The Viking Lakes Canopy took only eight weeks to complete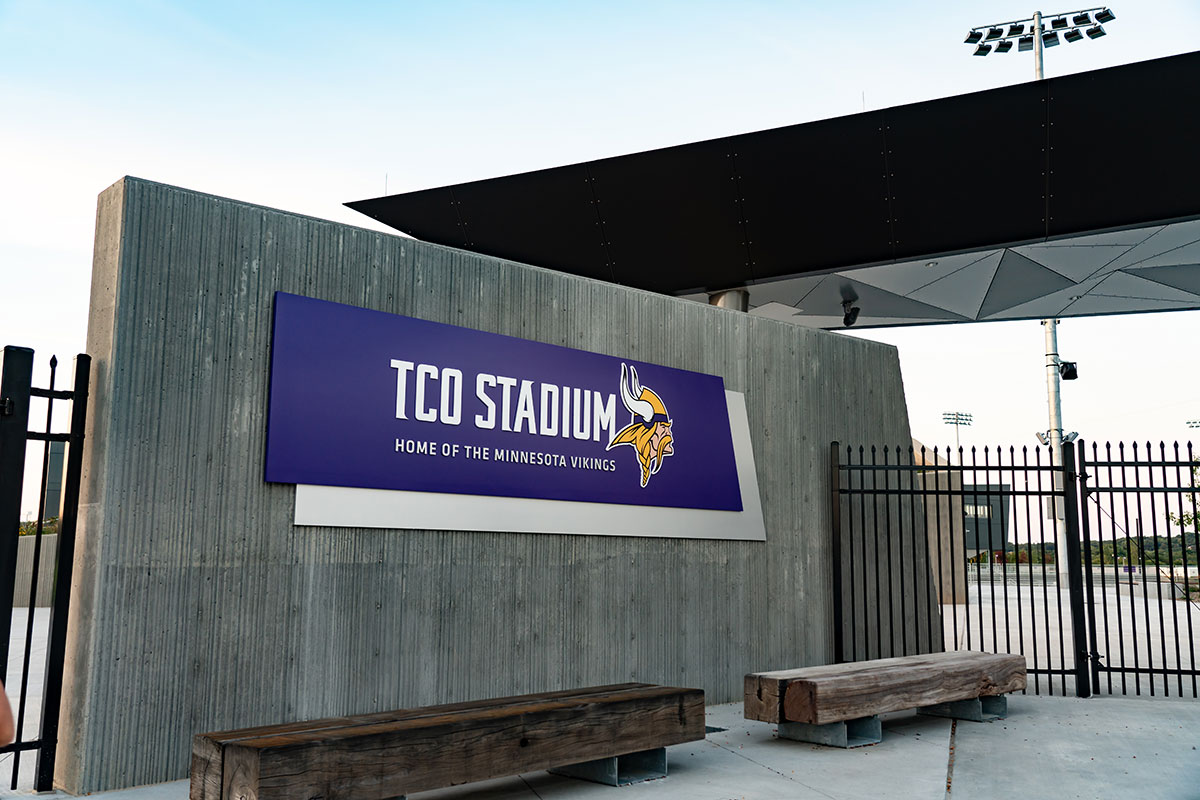 PROJECT INFORMATION:
The Vikings Lakes Canopy is part of the Vikings Training facility in Eagan, Minnesota. Completed in July 2018, MG McGrath worked with Kraus Anderson and Crawford Architects to complete the iconic canopy feature which greets you as you drive or walk into the new Twin Cities Orthopedics Performance Center Complex. The cladding of the canopy was completed in eight weeks.
PROJECT SCOPE:
MG McGrath installed aluminum extrusions with custom fabricated hubs to achieve the structural triangulation required for the soffit panel supports on the canopy. MG McGrath installed 4,000 square feet of 20 gauge, painted Centria SRS3 standing seam roof panels with Alpine snow guards. We also installed a custom stainless-steel gutter at the perimeter of the canopy. MG McGrath fabricated and installed Reynobond 4mm FR Core composite with a custom paint finish. The articulated fascia (2,400 square feet) and soffit panel system (3,300 square feet) create a stunning entrance to the Twin Cities Orthopedics Performance Center Complex.