As its name suggests, our Smokey finish on Steel features cool tones and texture that blend together to provide a dark, cloudy look. With this patina, you can expect moderate to heavy mottling without there being too much contrast in color. Featuring round, non-directional silver-white patterning over its steel-blue undertone, this option brings a good deal of interest to a building or structure without becoming overwhelming.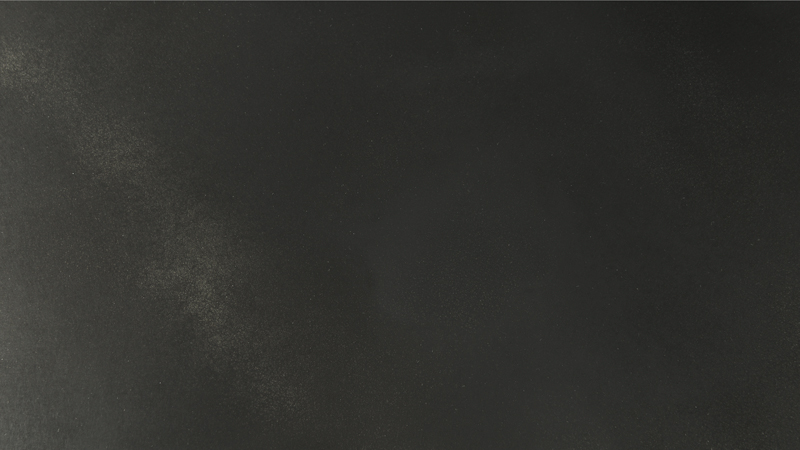 BLACKENED STEEL SERIES:
MG McGrath Custom Finishing's pre-blackened Steel finishes provide architects and designers with a raw look of Darkened A606 Alloy Steel on a Mill surface. Our team of craftsmen produce this finish through a proprietary process of cleaning, and develop the final finish with a mixture of color tints and multiple clear coats.
**Images are a representation of what the finish will look like, and are not meant to match every panel. Variations in the finish should be expected as they are part of the design and the art of the process. The artistic nature of the finish, along with the natural properties of the metal, can create an inconsistent look that will also change over time dependent on atmospheric conditions. Physical samples are available upon request.**
Samples are large 5.5″ X 9″ metal pieces