B2 TOWER AT PACIFIC PARK
BROOKLYN, NY
B2 Tower at Pacific Park is the tallest modular building in the world, featuring 350 units across its 32 stories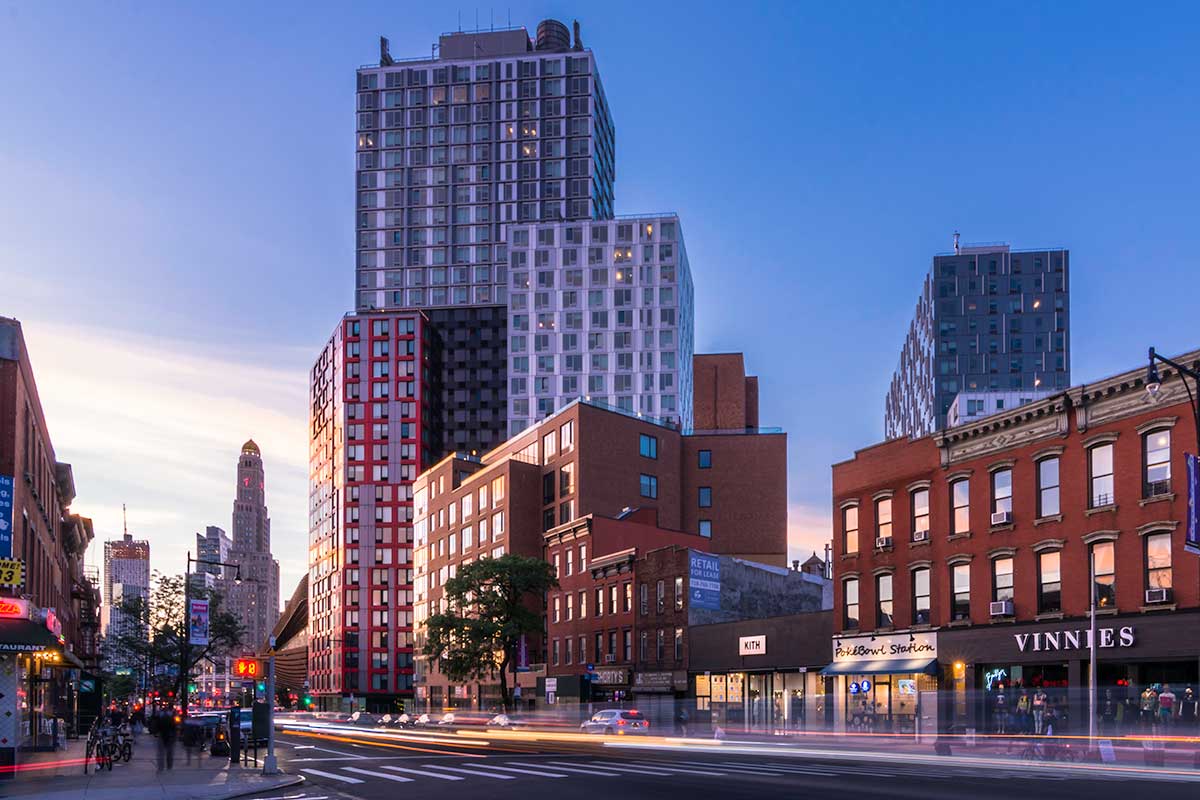 PROJECT INFORMATION:
Part of the 22-acre Pacific Park project, B2 is the first of three new residential towers being built to surround the Barclays Center Arena. B2 Tower at Pacific Park is the tallest modular building in the world, featuring 350 units across its 32 stories. Modular construction is great for tight spaces and high land value, but it is rarely used for high rise developments, which is why this project was so unique. Developers also estimated that using modular construction for this building cut costs by 20% and cut waste by 70% vs a conventionally constructed tower. This new apartment complex features 363 units priced for low, moderate, middle, and market income families. The construction of this building and the surrounding Pacific Park is just a piece the $5 billion Atlantic Yards development project
PROJECT SCOPE:
MG McGrath worked with SHoP Architects and Skanska early on in the project to help with design assist. We worked through the design process and assisted the other teams with thermal analysis, structural analysis, cost analysis, and overall system design.
MG McGrath fabricated and installed over 1,100 unitized panels that contained both glass windows and metal paneling together. These unitized panels combined cold-formed framing, Gold Bond eXP Gypsum Sheathing, AVB, punched windows, rigid insulation, hat channel, aluminum composite metal panels, expanded metal panels, and louvers. The ground and first level of the building features 3,800 square feet of Kawneer 1600 curtain wall system and 4,306 square feet of 4mm FR core aluminum composite material that was fabricated into MG McGrath's own D-Set style panel system with flashings and trim. MG McGrath also installed exterior handrails at the balcony, and exterior doors at the entryways