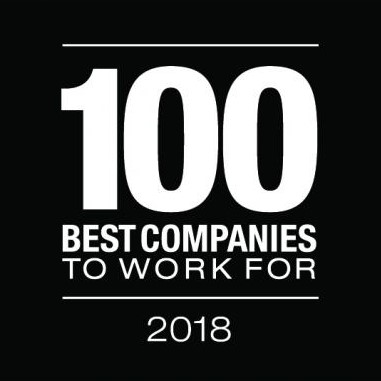 2018 100 Best Companies to Work For
MG McGrath has been named the best company to work for in Minnesota, by Minnesota Business Magazine's 2018 100 Best Companies to Work For list!
"Minnesota is known for being a great place to live and work, with top-notch companies in many industries headquartered here. Each year, these companies submit nominations for the 100 Best Companies to Work For Awards by Minnesota Business magazine. This award recognizes Minnesota's top companies and, time after time, helps the winners attract key employees who make all the difference. The "100 Best" were determined by the resulting scores of an anonymous online questionnaire filled out by the employees of each participating company — to determine which companies in Minnesota excel in the areas of work environment, employee benefits, and overall employee happiness, making them the 100 Best Companies to Work For." – Minnesota Business Magazine.
Click here to see the 2018 100 Best Companies to Work For
"The most important factor of our company's success is that we maintain our company culture and the happiness and wellbeing of our people. We firmly believe that our team members are the best in the construction industry, and we truly consider one another friends and family. It is a tremendous honor for all of us at MG McGrath to be recognized as one of the 100 Best Companies to Work For by Minnesota Business Magazine, and to be able to work with great people who are passionate about their work and the company they work for." – Mike P. McGrath, President
About MG McGrath
MG McGrath is an award-winning leader in the architectural surfaces industry, featuring the latest equipment, tools, technology, and a 100,000-square-foot custom manufacturing facility to provide unprecedented creative solutions in architectural sheet metal and architectural glass and glazing fabrication and installation on commercial and industrial projects.