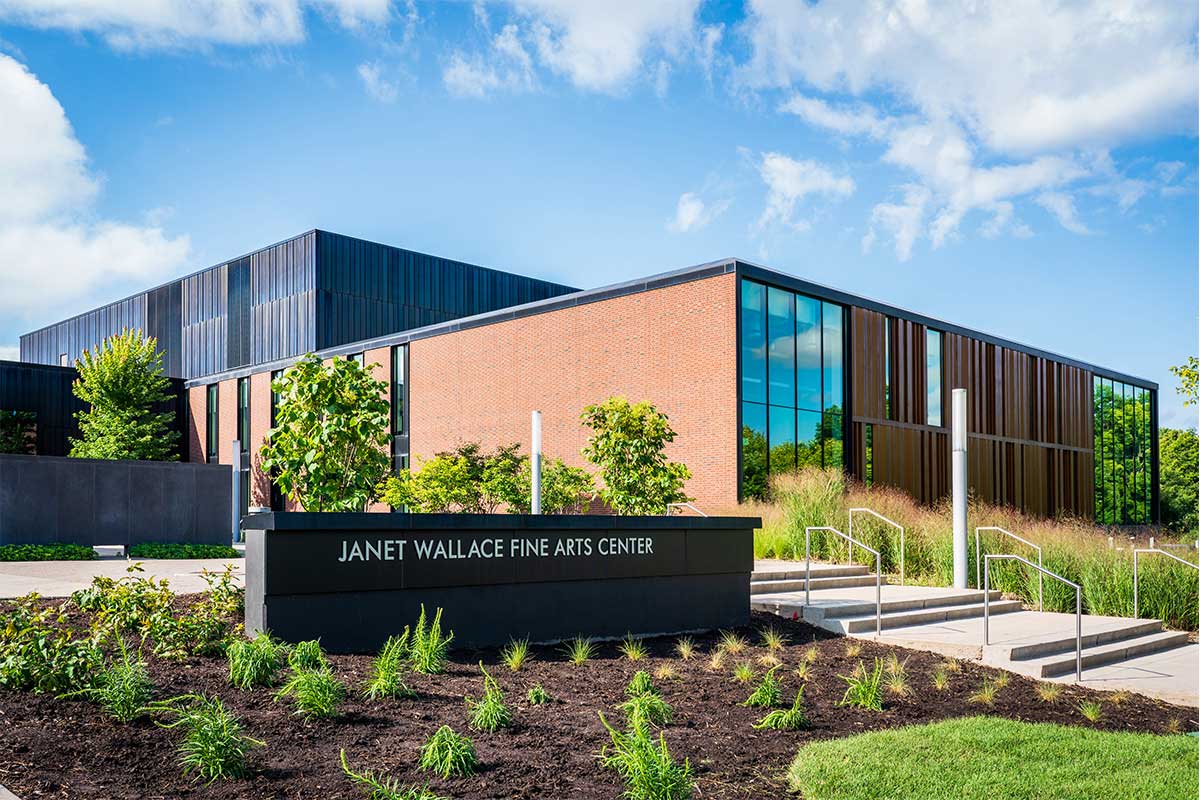 Video | Janet Wallace Fine Arts Center at Macalester College
Designed by HGA Architects and Engineers, the Janet Wallace Fine Arts Center at Macalester College in St. Paul, Minnesota, is a multiphase project that transforms the existing music, theatre and fine arts buildings into a state-of-the-art visual and performing arts complex anchored by a light-filled, two-story arts commons. The first phase includes the renovation of the music building, featured in this video.
MG McGrath fabricated and installed approximately 29,000 square feet of material on the Performing Arts building at Macalester College, including both interior and exterior applications. Materials on the exterior included .040 Flush Seam Panels in black anodized aluminum with varying reveals, MG Composite Panels in black anodized as well as louvers. On the interior, MG McGrath installed perforated rib panels, expanded metal ceilings and composite panels.