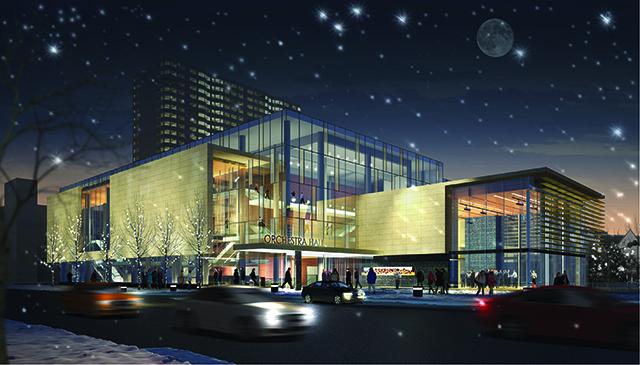 Take A Virtual Tour Through Minnesota's Orchestra Hall: Building For The Future
The renovation and expansion designed by Kuwabara Payne McKenna Blumberg Architects continues on the Minnesota's Orchestra Hall that is set to be completed for the grand re-opening during the Orchestra's 2013-14 season.
MG McGrath Scope of Work:  MG McGrath will fabricate and install 2,390 square feet of Aluminum Plate Panels in a custom color gun barrel with a smooth finish.  The Aluminum Plate Panels will be installed on both the east and west entrance canopies.
Take a Virtual Tour Through Minnesota's Orchestra Hall: Building For The Future
Video courtesy of Kuwabara Payne McKenna Blumberg Architects