Sanford Fargo Medical Center | New Lobby and Patient Room Designs Unveiled
As construction continues on the structure of the new $494-million Sanford Fargo Medical Center, interior plans are also being developed for the facility's design. The main lobby area and patient room designs are complete, giving the public a first glimpse of the facility's interior. Additionally, construction on the elevator shaft nears completion.
The lobby area will cover 4,000 square feet and will vault to 44 feet at its highest point. This multilevel space features public seating on the first floor and surgery waiting areas on the second and third floors featuring views to the lobby below.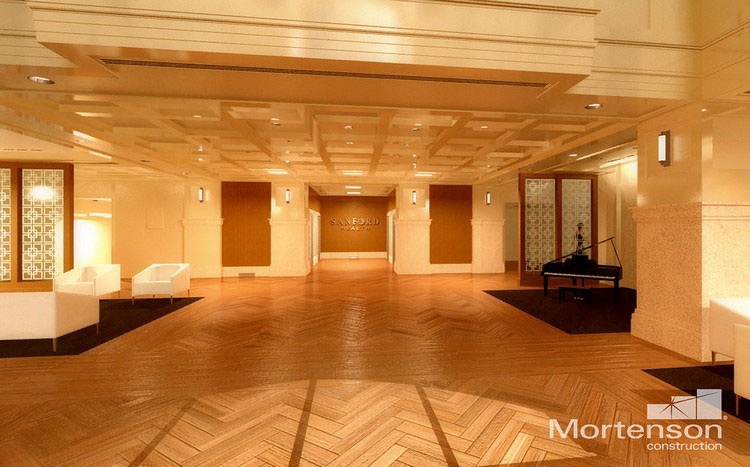 New Lobby, Patient Room Designs Unveiled for Sanford Fargo Medical Center
MG McGrath Architectural Glass & Glazing | Sanford Fargo Medical Center Project Portfolio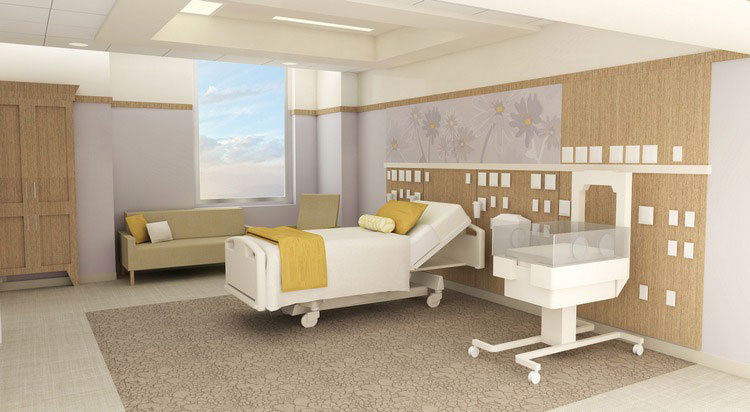 MG McGrath Architectural Glass & Glazing's Scope of Work:  37,000 Square Feet of EFCO Series 5500 curtainwall with Valspar L/G Dark Silver Finish, insulated glass will be PPG Solarban 67 Low-E in Vision Areas and Warm Grey Frit in Spandrel Areas and 22 Wide Stile Doors with Light Bronze Anodized Finish.
Fun facts:
There are more than 3,100 doors. Keys for this number of doors would fill a 5-foot diameter key chain.
There is an estimated 1.5 million square feet of drywall or enough to cover the current Bison Sports Arena 14 times.
There is an estimated 1.5 million pounds of ductwork in the facility, which is equal to the weight of a herd of 750 bison.
The mechanical piping on the project is about 80 miles of piping, enough to stretch from Fargo to Grand Forks.
There will be enough airflow in the building to fill 1 million balloons every minute.
There is an anticipated 5.7 million linear feet of wire, enough to stretch from Fargo to Frisco, Texas.
There is about one truck every five to seven minutes coming through the site. Staging and unloading of trucks is being controlled on the site to prevent backup or traffic delays on the street.
Total project man hours are more than 156,00
The medical center's construction is on budget and on time to be completed in late 2016/early 2017. Due to the building's size and complexity, services will take several months to fully move in to the new facility. The first patients will be seen in 2017.