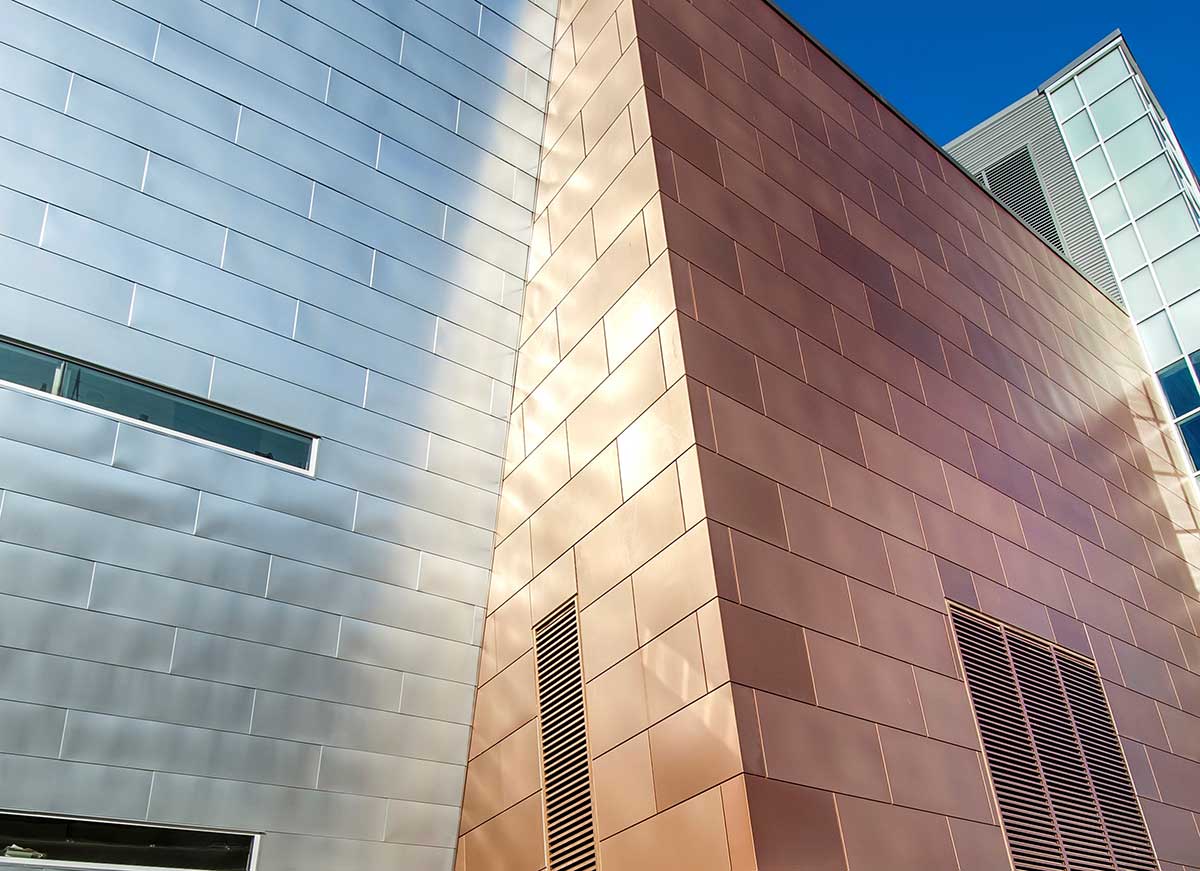 Pinnacle Bank Arena | 2013 Significant Public Development Award
The new 16,000 seat multi-purpose event arena will offer year-round entertainment, including concerts, family shows, touring acts and sporting events. It will also serve as the home of the University of Nebraska Men's and Women's Basketball programs. It is located in a former rail yard adjacent to the Historic Haymarket District, Lincoln's original center of industry and warehousing. The arena is the catalyst project for the new West Haymarket District, which includes a dynamic mix of hospitality, entertainment, housing and parking facilities.
Downtown Lincoln Association | 2013 Significant Public Development Award
MG McGrath | Pinnacle Bank Arena Project Portfolio
Pinnacle Bank Arena Time Lapse Video
MG McGrath fabricated and installed vapor barrier, Glazing Package, 2″ Z-furring with 2″ Thermafiber insulation and metal panels.  MG McGrath covered the entire envelope of the building except the roof.  40,206 square feet of .080 Aluminum Dri Design in copper color with an anodized finish | 16,000 square feet of CS 660 Centria in medium grey with a Flouropolymer Paint | 86,000 Square feet of MG H-Seam Wall Panels in silver turning a dull grey with a zalmag finish.
By the time the first shovels dug into the ground on that September day 2 years ago, the impact of the Pinnacle Bank Arena was already becoming clear.  Although the name was not yet known, there was a communal excitement among all citizens of the city.  Something big was happening in Lincoln.  -Downtown Lincoln Association
With over 90 percent of construction, engineering and professional services coming from Lincoln and greater Nebraska, it was first and foremost a local project, one comprised of numerous, unique challenges, not yet faced by the city in other endeavors.  This was not just an undertaking; it was in fact the largest public project in the city's history.  -Downtown Lincoln Association
 While the arena has undeniably altered the physical landscape of downtown Lincoln, its reach is so much greater, firmly in the minds of the citizens as well.  Everyone is seeing Lincoln differently now.  The success of early events has been proof of the city's ever expanding appetite for culture.  The arena doesn't just mean more concerts and bars for the city.  It has conveyed a message of possibility and opportunity.  There is so much potential here still untapped, and the citizens have definitely taken note.  -Downtown Lincoln Association