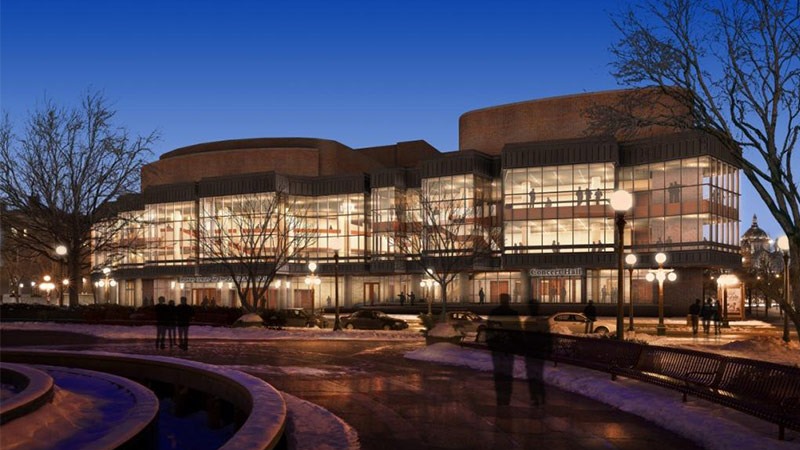 Ordway Center for the Performing Arts Recognized as a 2015 AIA Minnesota Honor Award Recipient
AIA Minnesota recognized Saint Paul's Ordway Center for the Performing Arts as a recipient of their 2015 Honor Awards!
Click here for the full list of 2015 AIA Minnesota Honor Award Recipients
MG McGrath is very proud to have worked with HGA Architects and the project team team on the Ordway Center for the Performing Arts expansion, fabricating and installing the building's custom natural copper wall paneling.
Click here to learn more about this project
About MG McGrath
MG McGrath is an award-winning leader in the architectural surfaces industry, featuring the latest equipment, tools, technology, and a 100,000 square foot custom manufacturing facility to provide unprecedented creative solutions in architectural sheet metal fabrication and installation on commercial and industrial projects. These projects include, but are not limited to: Metal Roofing, Plate and Composite Panel Systems from various metal types including Aluminum, Titanium, Zinc, Acrylic, Stainless Steel and Copper Work, HPL Rain Screen Panel Systems, Terra Cotta as well as numerous other Custom Architectural Panel Systems.