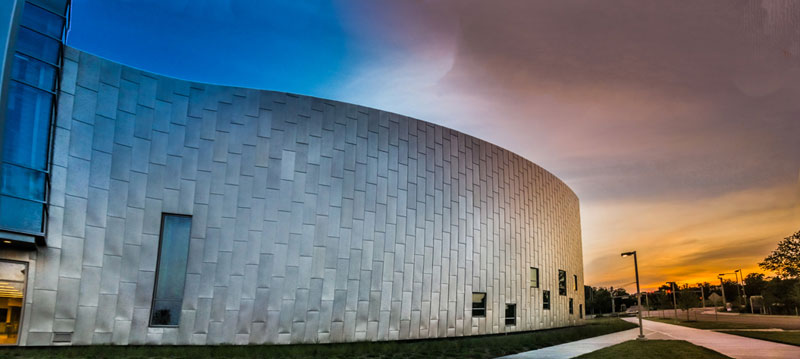 Metal Architecture | UMBC: Performing Arts and Humanities Building – Metal Steals the Show at Art Center
Completed in August 2013, the University of Maryland and Baltimore County's UMBC Performing Arts and Humanities, Baltimore, was clad with metal wall panels. In phase one of the 34,150-square-foot project, Maplewood, Minn.-based MG McGrath Inc. fabricated and installed 17,500 square feet of Edison, N.J.-based Rimex Metals Inc.'s 22-gauge Stainless Steel Hook Seam Panels with its Champagne Granex with pattern 6-0M dimpled finish material. In addition to the stainless steel shingles, MG McGrath fabricated and installed all of the accessories including bending trim of Rimex Metals' material to complete the weatherproof system.
In phase two, MG McGrath installed 16,650 square feet of Rimex Metals' 2-foot by 5-foot Flat Lock Wall Panels with its 22-gauge Champagne Granex 304 with pattern 6-0M dimpled finish. MG McGrath used its model to get the panels flattened and make them in trapezoid shapes to keep the vertical lines on the wall straight and plumb. MG McGrath also installed the west-end thumbprint framing with Minneapolis-based Radius Track's curved studs and covered it with plywood, vapor barrier and metal panels over the wall.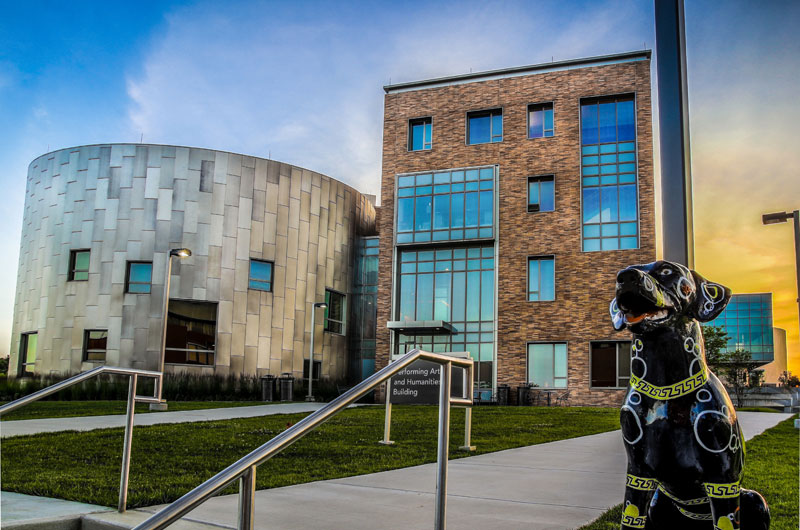 Phase 2