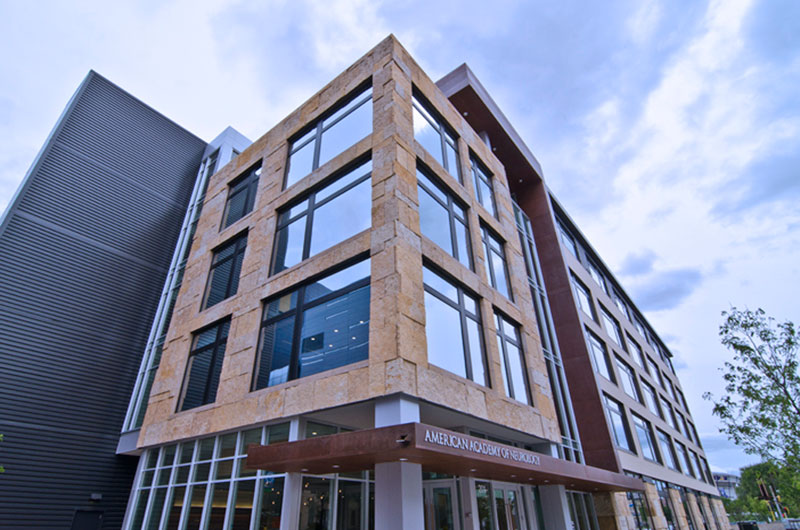 Finance & Commerce Top Projects | American Academy of Neurology
Finance and Commerce features the American Academy of Neurology on the 2012 Top Project List.
MG McGrath Architectural Glass & Glazing fabricated and installed five floors of curtain wall as well as entrances on the first floor and on the  fifth floor café. The interior scope included smoke baffle, 1/2 inch tempered glass walls, mirrored walls,  and the five floors of glass handrail.
Finance and Commerce Top Projects: American Academy of Neurology
MG McGrath Architectural Glass & Glazing | American Academy of Neurology Project Gallery
Video: American Academy of Neurology
The new American Academy of Neurology's global headquarters in the Minneapolis Mill District is a celebration of the human body and brain expressed in brick and mortar.  "The metaphor of the building is that of a body," said David Graham, design principal at Minneapolis-based Elness Swenson Graham Architects Inc. "It very much operates like the anatomy of a human being."  -Finance & Commerce
The academy's headquarters takes advantage of its site by having a fifth-floor outdoor terrace overlooking the Guthrie and a ground-level plaza outside the lobby. The plaza features a sensory garden with a waterfall and pervious pavers with the names of different brain diseases. -Finance & Commerce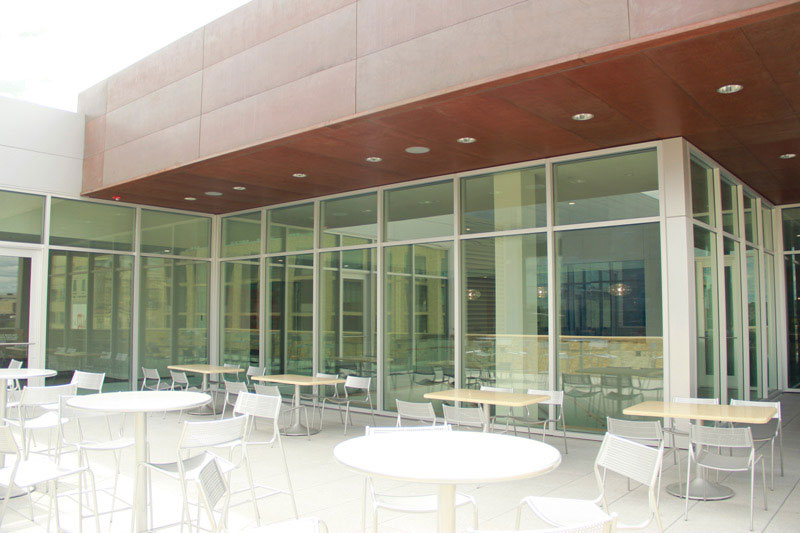 Address: 201 Chicago Ave., Minneapolis  | Description: New Headquarters | Contractor: Mortenson Construction | Architect: Elness Swenson Graham Architects | Engineer: Horwitz/NSI; Gephardt Electric