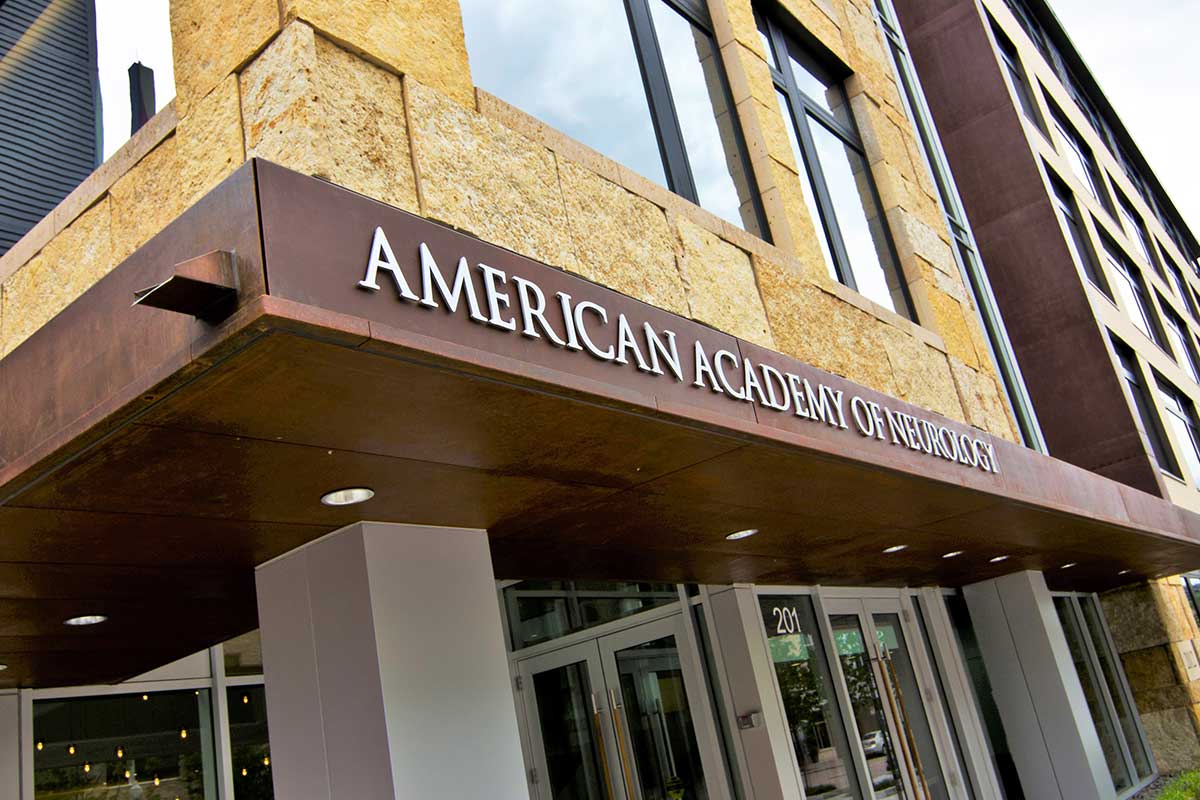 Finance & Commerce Top Projects | American Academy of Neurology
Finance and Commerce features the American Academy of Neurology on the 2012 Top Project List.  MG McGrath fabricated and installed Z-furing, insulation, metal panels, flashing, trim, louvers and windows, as well as the black polycarb ceiling in the lobby and at the café.
MGM DBV- 7,200 square feet of 10 gauge CorTen 

MG-COMPOSITE 2,200 square feet of 4mm Reynobond  

Centria- 13,000 square feet of 22 gauge BR5-36  

MG H-Seam 6,800 square feet of .040 Aluminum with textured finish.
Finance & Commerce | Top Project: American Academy of Neurology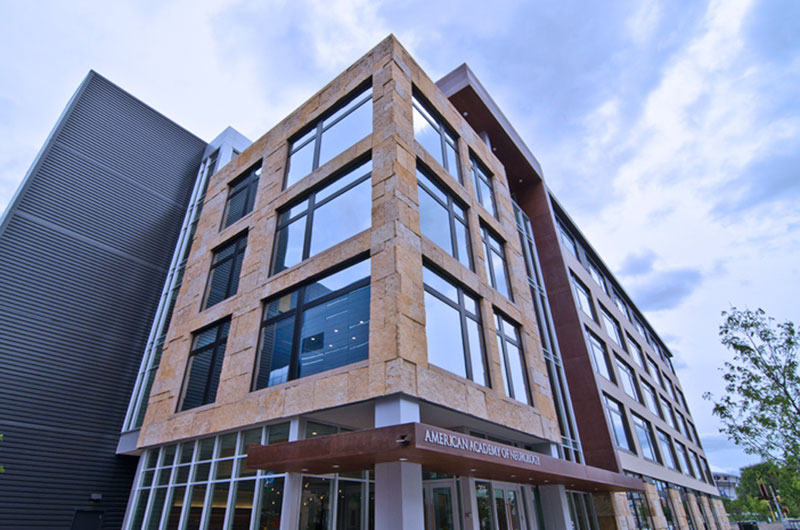 Address: 201 Chicago Ave., Minneapolis  | Description: New Headquarters | Contractor: Mortenson Construction | Architect: Elness Swenson Graham Architects | Engineer: Horwitz/NSI; Gephardt Electric