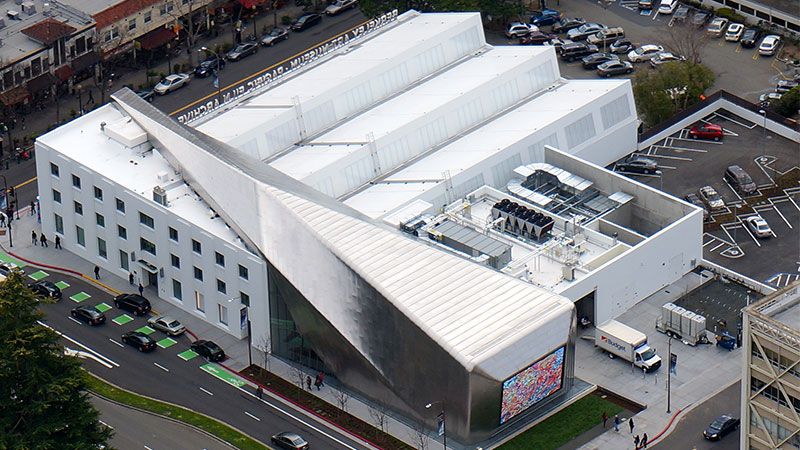 ENR California Best Projects 2016: Berkeley Art Museum and Pacific Film Archive (BAMPFA)
MG McGrath, Inc.'s recently completed Berkeley Art Museum and Pacific Film Archive (BAMPFA) project was recognized on ENR California's Best Projects 2016 list, receiving the Award of Merit in the Cultural/Worship category!
"This year our panel of industry judges reviewed and discussed 90 projects located throughout California and Hawaii. Nine judges from all walks of the industry—including architects, engineers, contractors, public and private owners and subcontractors—were split up into three groups and assigned a group of categories. Projects were evaluated on the ability of the project team to overcome challenges, contribution to the industry and community, safety and construction and design quality." – ENR California
Click here to read for the full ENR California Best Projects 2016 list
MG McGrath worked with Diller Scofidio + Renfro Architects and the BAMPFA project team throughout the design and construction process of the new BAMPFA building, designing, fabricating and installing the custom stainless steel skin and exterior glazing within the metal skin, as well as curtain wall entrances and skylights.
Click here to learn more about this project
About MG McGrath
MG McGrath is an award-winning leader in the architectural surfaces industry, featuring the latest equipment, tools, technology, and a 100,000 square foot custom manufacturing facility to provide unprecedented creative solutions in architectural sheet metal fabrication and installation on commercial and industrial projects. These projects include, but are not limited to: Metal Roofing, Plate and Composite Panel Systems from various metal types including Aluminum, Titanium, Zinc, Acrylic, Stainless Steel and Copper Work, HPL Rain Screen Panel Systems, Terra Cotta as well as numerous other Custom Architectural Panel Systems.