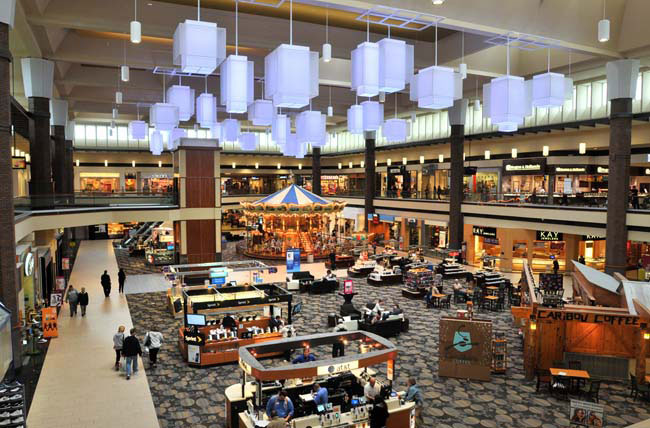 ENR: Best Project Retail/Mixed-Use Development: Maplewood Mall
ENR: Best Project Retail/Mixed-Use Development: Maplewood Mall
How do designers and builders execute $9 million in renovations to a shopping mall while keeping the facility open to shoppers throughout construction?
In the case of the 140,000-sq-ft Maplewood Mall, crews did so by performing renovations during the nighttime, beginning a half hour after the mall closed, and concluding the next morning, an hour before it opened.
While the project involved exterior renovations, including alterations to five public entrances, the primary focus was the mall's center court, which features open double-height spaces.
ENR: Best Project Retail/Mixed-Use Development: Maplewood Mall