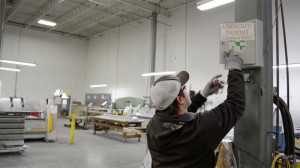 MG McGrath has formulated a written policy to govern all the operations of MG McGrath. At MG McGrath we don't leave safety up to chance. We make it a choice.  A choice we make to be safe every day, in our shop and on every job site. Safety in all MG McGrath operations is not just a corporate goal, it is a requirement. It is a condition of employment with MG McGrath, Inc. that all employees adhere faithfully to the requirements of this policy, as well as the safety rules, instruction, and procedures issued in conjunction with it.  All exposure must be minimized at all times.
Our award winning, safety program is dedicated to do everything in our power to guarantee that every employee on a project site and in our shop is safe at all times.  The delivery of a safe project and job site starts long before our teams begins to build. Our Safety Director, General Superintendent, Job Superintendents and foremen evaluate every site both in the field and in the shop, in a pre-task job safety meeting before fabrication and installation of a project is to begin. Daily pre-task planning is also executed at each of our job sites as well as in the shop.  Tasks for the day are determined, followed by hazards that may be encountered as well as steps to address the hazard should they arise. These efforts are supplemented by regularly scheduled safety audits from experienced safety professionals both internally and externally. Project specific safety plans are implemented at each job site and in the shop to ensure the well-being of our team.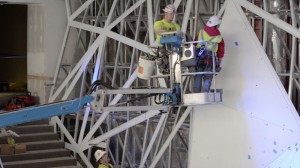 It is a condition of all subcontracts and purchase orders issued by MG McGrath, Inc. that this policy and the safety rules, instructions and procedures issued in conjunction with it, as well as all applicable state, federal and local codes and regulation be adhered to. Failure to comply is a breach of contract terms. MG McGrath, Inc. will make an effort to ensure that the operations of the other contractors not under our control do not endanger the safety of our employees. To this end all employees are required to report hazardous activities of other employees to appropriate MG McGrath officials. MG McGrath maintains and enforces a dynamic safety committee that includes ongoing jobsite inspections, continuous training and education of our employees for the development of safety awareness.  MG McGrath considers safety a significant element of quality construction no matter the size or scope or work on a project.