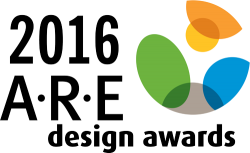 Under Armour flagship store receives top honors in 2016 A.R.E. Design Awards, named Store of the Year
Judges of the 2016 A.R.E. Design Awards deemed Under Armour's Chicago flagship store the very best new store design of the year. As the company's premier store for the Midwest region, and their largest yet, the new two-story Brand House features nearly 30,000 square feet of retail space with creative digital displays and a full product line that includes their newest innovations.
A record 75 awards were presented this year, honoring all aspects of retail store design, with winners representing eight countries, including Vietnam and South Korea. The A.R.E. Design Award, the industry's largest and most prestigious retail store design awards program, is in its 45th year. – A.R.E.|POPAI
Click here for the full announcement
MG McGrath designed, engineered, fabricated and installed the exterior façade for the flagship Under Armour store with 4,000 square feet of aluminum plate paneling, pre-finished in Lumiflon paint. Under Armour and FRCH Design World Architects selected a custom D-set panel system and pre-finished custom aluminum plate material for the finish. The results where clean lines and no need for exposed caulking during installation.
Click here to learn more about this project
About MG McGrath
MG McGrath is an award-winning leader in the architectural surfaces industry, featuring the latest equipment, tools, technology, and a 100,000 square foot custom manufacturing facility to provide unprecedented creative solutions in architectural sheet metal fabrication and installation on commercial and industrial projects. These projects include, but are not limited to: Metal Roofing, Plate and Composite Panel Systems from various metal types including Aluminum, Titanium, Zinc, Acrylic, Stainless Steel and Copper Work, HPL Rain Screen Panel Systems, Terra Cotta as well as numerous other Custom Architectural Panel Systems.