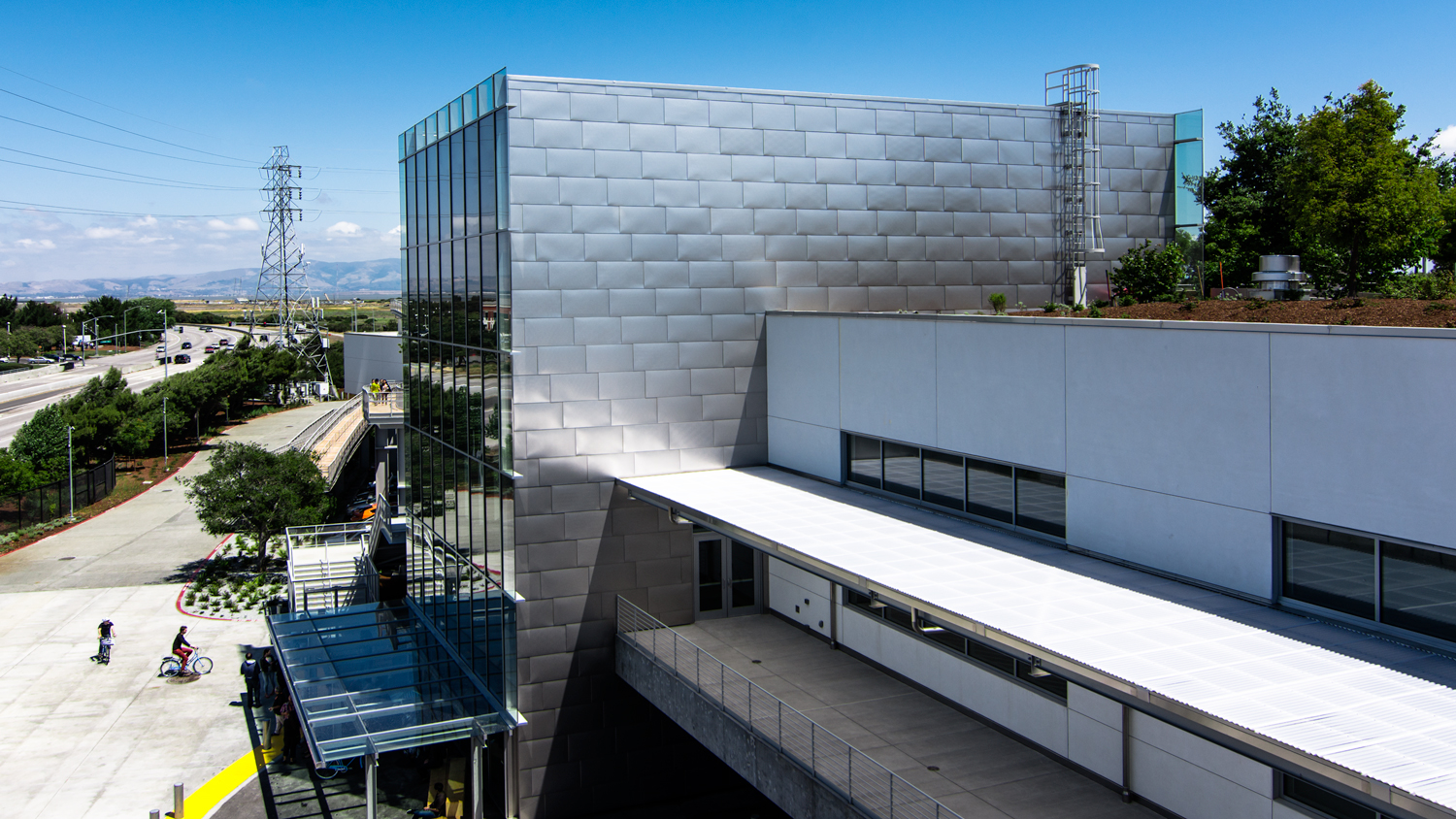 Architectural Record Magazine Feature: Facebook Building 20
ENR's Architectural Record Magazine describes the challenges behind building Facebook's new 430,000-square-foot campus in Menlo Park California, one of the largest single-room offices in the world. The goal for the design of the new workplace was to promote collaboration and creativity, to attract talent, and to avoid waste of materials. CEO Mark Zuckerberg wanted the new workplace to be simple, modest, down-to-earth, and cost effective. As stated in the article, this presented a challenge that "could have been from an architecture school studio assignment: design something cool on a modest budget".
Click here to read the full article in Architectural Record Magazine
MG McGrath worked with Facebook and Gehry Architects to help achieve this by furnishing and installing 50,000 square feet of stainless steel – the buildings' custom corrugated metal and polycarbonate canopies, formed metal wall panels, and all flashings. Using metal helped achieve the goals of the project because of its longevity, durability, recyclability, sustainability and aesthetic.
Click here to learn more about this project
About MG McGrath
MG McGrath is an award-winning leader in the architectural surfaces industry, featuring the latest equipment, tools, technology, and a 100,000 square foot custom manufacturing facility to provide unprecedented creative solutions in architectural sheet metal fabrication and installation on commercial and industrial projects. These projects include, but are not limited to: Metal Roofing, Plate and Composite Panel Systems from various metal types including Aluminum, Titanium, Zinc, Acrylic, Stainless Steel and Copper Work, HPL Rain Screen Panel Systems, Terra Cotta as well as numerous other Custom Architectural Panel Systems.